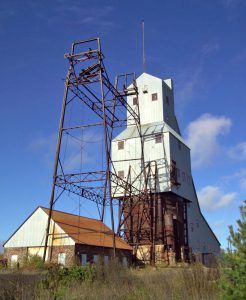 There is plenty to see and do in and around Houghton, MI and the Upper Peninsula of Michigan. There is something for everyone of all ages here in Copper Country. We've provided a few self-guided itineraries here to help you decide. Whether you are here for one day or three days, you won't be disappointed! Come visit Houghton, Michigan and see what we're all about!
---
Summer
1 Day Self-Guided Tours
Historical Tour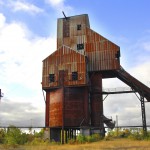 Enjoy the richness of the Upper Peninsula history with a stop at the Quincy Mine. Take a tram ride tour down Quincy Hill. Go back in time at the Coppertown Mining Museum where visitors can see mining tools and equipment as well as copper. End your day with an evening of mini-golf or go-carting and a great meal at the Rock House Grille.
State Parks & Scenic Tour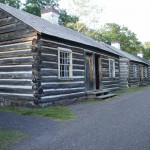 Start your day with a tour of Fort Wilkins, the last original wooden fort East of the Mississippi. Meander your way back to Houghton along Brockway Mountain Drive which boasts 9.5 miles of one of the most scenic areas in the United States. Enjoy a picnic at one of the beautiful state parks. McClains and Twin Lakes state parks have nature trails and sandy beaches that are fun for the whole family.
Waterfall & Lighthouse Tour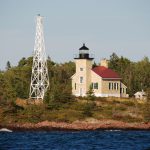 With more than 13 lighthouses and a dozen waterfalls throughout the Keweenaw Peninsula, you will need a whold day to enjoy them all. Get up early, pick up a map at your Houghton hotel front desk and bring your adventurous spirit.
Golf Tour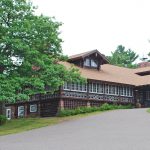 Fore! Spend the day (or days) at any one of the area's four challenging and unique golf courses. Located in different areas of the Keweenaw – Copper Harbor, Calumet, Houghton, L'anse, & Ontonagon – you are sure to enjoy the game as much as the view.
3 Day Self-Guided Tours
Historical Tour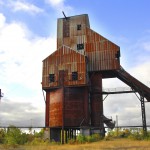 Spend your first day at the Quincy Mine and the Coppertown Mining Museum to learn all about the history of the area where mining was king. Stop by Sheldon's Bakery for an old miner's favorite dinner – a pasty (pasties are filled with meats and vegetables). Day two begins with a visit to the ghostown of Delaware which has the Delaware Copper Mine. Have lunch in picturesque Copper Harbor. Travel back along scenic highway 41 and stop at the Jampot for an afternoon treat. Your last day could be spent visiting the A.E. Seaman Mineral Museum where you can test your knowledge of the area's interesting rocks and minerals.
State Parks & Scenic Tours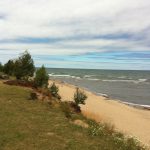 Visit Fort Wilkins and the park around it. While there, take a Copper Harbor Lighthouse boat tour to get a different view. Enjoy the scenic drive along Brockway Mountain Drive. This drive is especially spectacular with the fall color change. Spend day two Keweenaw National Park – bring a picnic and really relax in its splendor. On day three, take a tour of the lighthouses surrounding the Upper Peninsula and enjoy the shoreline of Lake Superior. McClain's State Park offers nature trails and beaches to relax on with playgrounds and smooth, white sand. Stop at the Pilgrim River Steakhouse for the best steak you've ever tasted.
We also recommend visiting Isle Royale National Park. Visitors usually spend three to seven days enjoying all that Isle Royale has to offer. If you have the time, it is highly worth it.
---
Winter
1 Day Self-Guided Tours
Skiing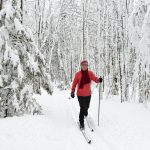 Spend your day skiing at one of several mountain ski areas. Or try one of our cross-country ski or snowshoeing areas located on the Michigan Tech Campus or in Swede Town. You will be challenged and be able to take in our local beauty and wildlife. Enjoy an elegant dinner or cup of hot chocolate at any one of our fine restaurants.
Ice Fishing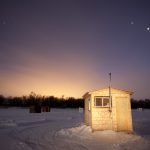 Get up early and fish Portage Lake, Keweenaw Bay or Lake Superior. Hire a local guide or go it alone. Just remember to bring home dinner!
3 Day Self-Guided Tours
Snowmobile Tour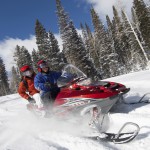 Bring your own sled or rent one. Moderate temperatures and dependable snowfall make the Keweenaw the perfect winter playground. With more that 2,000 miles of trails, you may need more than 3 days to see and enjoy it all. At the end of the day, any local hotspot will be ready to warm you up, fill your belly and get your ready for another snowy day!
Ski Tour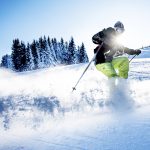 On day one, expert skiers will want to drive 45 minutes North to Mount Bohemia to ski their double diamond and ungroomed trails and cliffs. This is not for the beginner. Relax at the end of the day with a home-cooked meal at the Historic Michigan House in Calumet. Day two can take you about 45 minutes Southwest to the Porky Pine Mountains. Beginners welcome! Stop at the Twin Lakes Restaurant for a nice dinner. Ski Mount Ripley on day three, just 5 minutes away. Rejuvenate afterwards at the Mineshaft where you can get a great meal and relax in the arcade or with a game of bowling.